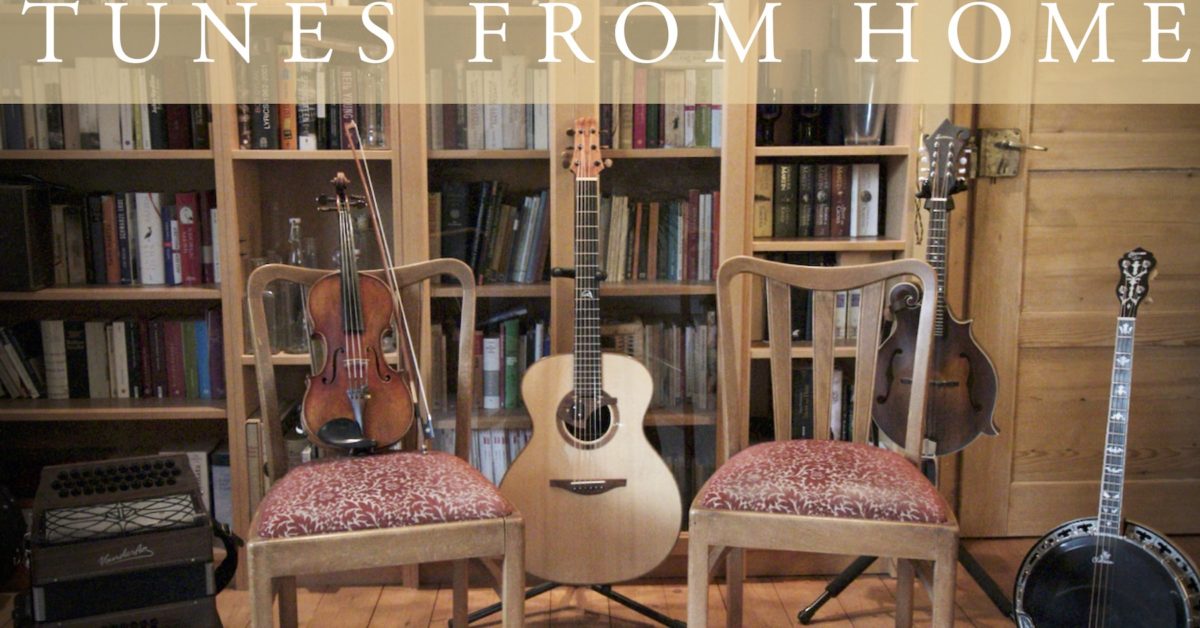 Playing music together in Corona times
The pandemic is still affecting our lives. Concert visits and public sessions are possible again, but there are still many restrictions. We are therefore continuing our series of online sessions that we launched during the spring lockdown.
Sessions from our living room, streamed over the internet to play along at your home.
The concept is simple, we play at home, usually just the two of us but occasionally with guests, and broadcast this to you in a zoom conference. You can play along, dance or listen at home.
If you want to be part of this next time, you can register until Sunday evening before the session at 6:00 p.m. by Paypal link "spent a pint": https://paypal.me/tunesfromhome. I.e. you send us an amount at your discretion (click on the link, click on "send" in the window that opens and then enter the date of the session you would like to participate in in the comment field). In return, we will send you the sheet music of the pieces we will be playing and an invitation link to the Zoom conference.
The sessions have different levels of difficulty (especially in terms of tempo) – at the moment we alternate between Irish sessions in the 'normal' fast tempo and slow sessions, in which we first introduce the pieces very slowly and then play them together at a moderate tempo. In addition, there are special sessions with different focuses, e.g. with traditional German dance music, with bad folk pieces or with mixed tunes from all over Europe. We will announce upcoming dates here and on our Facebook page www.facebook.com/walthertreyz.
The next dates:
There are no TunesFromHome sessions planned at the moment.