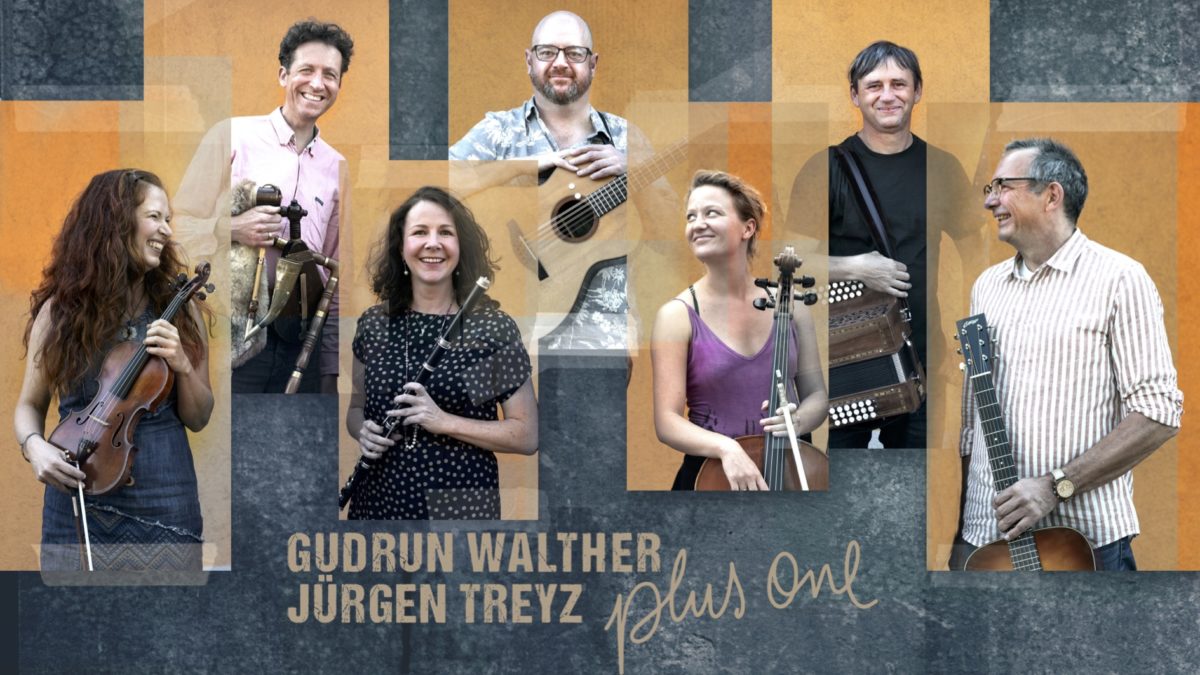 plus one is the new live and recording project by Gudrun Walther and Jürgen Treyz.
They have invited five guests from different countries, and form a trio with each of them. The five musicians bring their own style and timbre into the project, covering the whole spectrum from Irish reels to Scandinavian polskas and from self-penned tunes to alpine yodeling! Deeply rooted in traditional music, they all share a playful curiosity to expand their horizon as well as the ability to play empathically and adapt to each other.
plus one is both an album and a video project, which culminates in a one-off live show. The concert date is October 29th 2022, Kulturzentrum Dieselstrasse, Esslingen, Germany
The audience can look forward to five different trio combinations as well as a finale with all seven musicians, which promises to be the highlight of the evening.
The show will be live streamed to YouTube Livestream and will remain accessible for 48 hours after the performance.
The musicians:
GUDRUN WALTHER vocals, fiddle
JÜRGEN TREYZ guitar
ANDY CUTTING(England) diatonic accordeon
KIRSTINE PEDERSEN (Denmark) cello
AARON JONES (Scotland) vocals, bouzouki
NUALA KENNEDY (Ireland) vocals, flute
ALBIN PAULUS (Austria) vocals, bagpipes, jawharp
This project is funded by Neustart Kultur, a program of the german government.